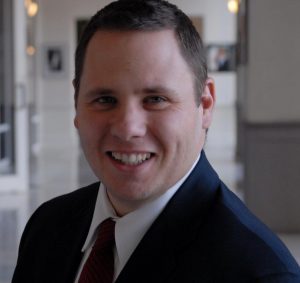 Lou DeSorbo
Senior Vice President, Chief Information Security and Risk Officer
Centene Corporation
Lou DeSorbo, Senior Vice President, Chief Information Security & Risk Officer (CISRO) of Centene is Responsible for developing the Security Vision and Strategic Plan for Centene's Global Enterprise. In this role, Lou ensures all environments are appropriately secured, comply with applicable regulatory, and contractual requirements, while managing security risks as components of business risk.
Day to day, he leads the Security Strategy, Security Risk Management, Security Compliance & Governance, Security Policy and Awareness, Cyber Incident Response, Crisis Management, Business Continuity, and Security Portfolio Management teams. Lou has developed a Security Risk Management capability he leverages to enable Centene to make risk-informed business decisions.
Previously, Lou served in a variety of leadership roles with Deloitte, Booz Allen Hamilton, the Joint Task Force – Global Network Operations (now U.S. Cyber Command) and Northrop Grumman. In these roles he focused on creating innovative Cyber Operations and Warfare technologies, tactics, techniques, and procedures. Prior to his civilian experience, Lou served in the US Air Force with specific experiences in Seismic Operations, Applied Geophysics, and Measurements and Signature Intelligence (MASINT). He holds an MBA from Colorado State University and a B.S. in Electronics Management from Southern Illinois University.