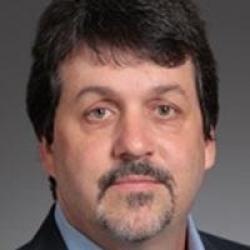 David Estlick
Vice-President
Technology Infrastructure and Enterprise Security
Starbucks
Dave Estlick is responsible for the global infrastructure and enterprise security programs in more than 50 countries across 5 continents. He is currently leading the transformation of infrastructure and information protection to a services based organization, providing increased efficiencies in the areas of compute, storage, network, risk, privacy, compliance and mobility.
Dave has over 20 years of experience in software development, architecture, risk and security gained through a variety of technical and leadership roles at organizations including PetSmart, Amazon, Sun Microsystems and Boeing.  He has successfully led several organizations in their efforts towards PCI compliance and presently sits on the PCI Security Standards Organization's Board of Advisors representing Starbucks.
Dave earned bachelor degrees from the University of Montana in both Computer Science and Business Finance.  Additionally, he holds several industry certifications including: certified information systems security professional (CISSP), certified security software lifecycle professional (CSSLP), certified information system auditor (CISA), Certified information security manager (CISM) and certified information privacy professional (CIPP).