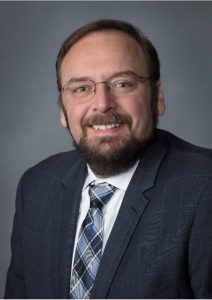 Mike Gordon
Chief Information Security Officer
Lockheed Martin CORPORATION
Mike Gordon is Vice President and Chief Information Security Officer (CISO) for Lockheed Martin Corporation (LMC). In this capacity Mike is the responsible for the Corporation's overall information security strategy, policy, security engineering, operations, and cyber threat detection and response.
With over 19 years of experience at Lockheed Martin, Mike overseas a globally-recognized team of cyber security professionals that manage the company's end-to-end enterprise security infrastructure, develop world-class capabilities to defend against advanced persistent threats (APT), and enable open collaboration and information sharing with LMC's government and industry partners. Previously, as Director of Intelligence and Operations for Lockheed Martin's Corporate Information Security (CIS), Mike led Intelligence Driven Defense® operations, including both the Computer Incident Response Team (CIRT) and a global network of Security Intelligence Centers.
Mike is a founder and is serving his tenth year on Board of Directors for the Defense Information Security Exchange (DSIE) and the National Defense Information Sharing and Analysis Center (ND ISAC). Mike also serves as the Chairman of the Defense Industrial Base Sector Coordinating Council (DIB SCC) for the protection of critical national infrastructures. Outside of work Mike can be found leading volunteer organizations in support of Shriners' Hospitals for Children.
Mike holds an undergraduate degree in Engineering Physics and Masters in Technical Management from Embry-Riddle Aeronautical University as well an MBA and Masters of Information Assurance degree from the University of Dallas.