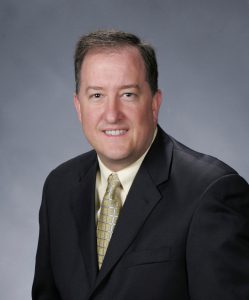 Jim Connelly
VP & Chief Information Officer
Lockheed Martin CORPORATION
Jim Connelly is Vice President and Chief Information Officer (CIO) for Lockheed Martin, Corporation (LMC). Jim is responsible for leading a team of more than 4,500 dedicated professionals located around the globe who support LMC's critical business operations,
Information Technology (IT) products and services, and enterprise network defense.  During Jim's 33 years with Lockheed Martin he has held a number of increasingly significant technical and leadership positions. In his most recent role as the Chief Information Security
Officer (CISO), Jim led an industry-recognized team of cybersecurity professionals managing the Corporation's global security infrastructure, developed world-class capabilities to defend against nation-state threats, and drove open collaboration and information sharing with Lockheed Martin's government and industry partners. He oversaw Lockheed Martin's Intelligence Driven Defense® operations including both the LM Computer Incident Response Team (LM CIRT) and a global network of security intelligence centers.
Jim serves as a Board Member on the Internet Security Alliance (ISA). ISA's mission is to combine technology, public policy and economics to create a sustainable system of cyber security. Jim also serves as the Chairperson of the EXOSTAR Cyber Security Committee which includes the CISOs from BAE, Boeing, Northrup Grumman, Raytheon and Rolls Royce.