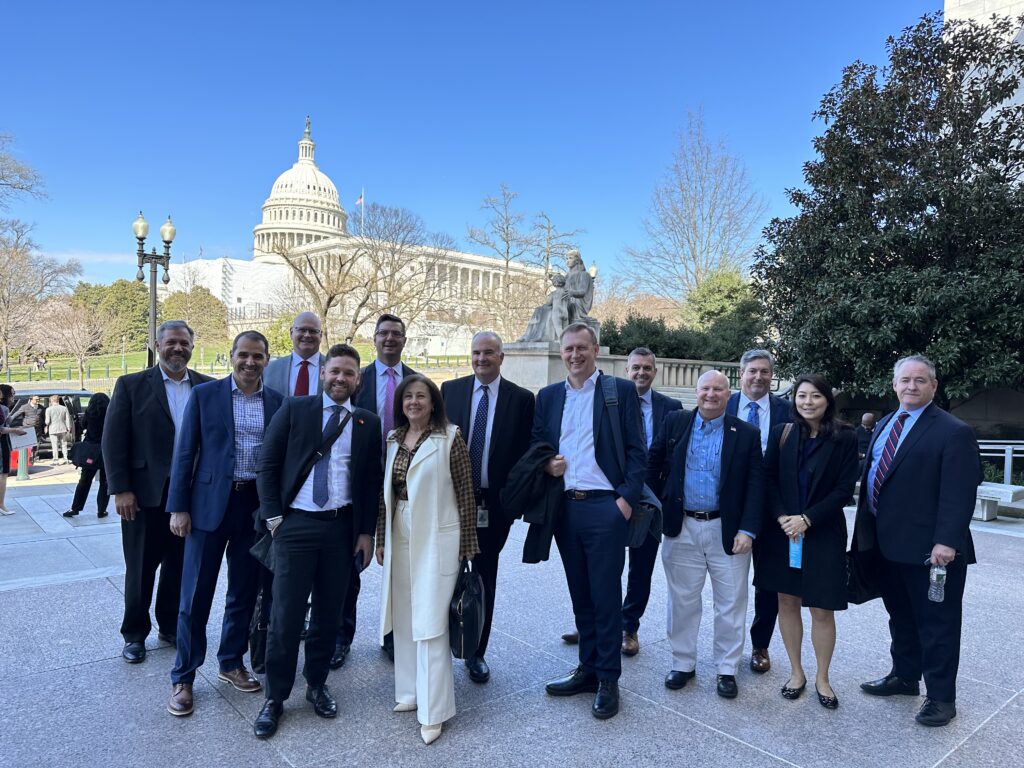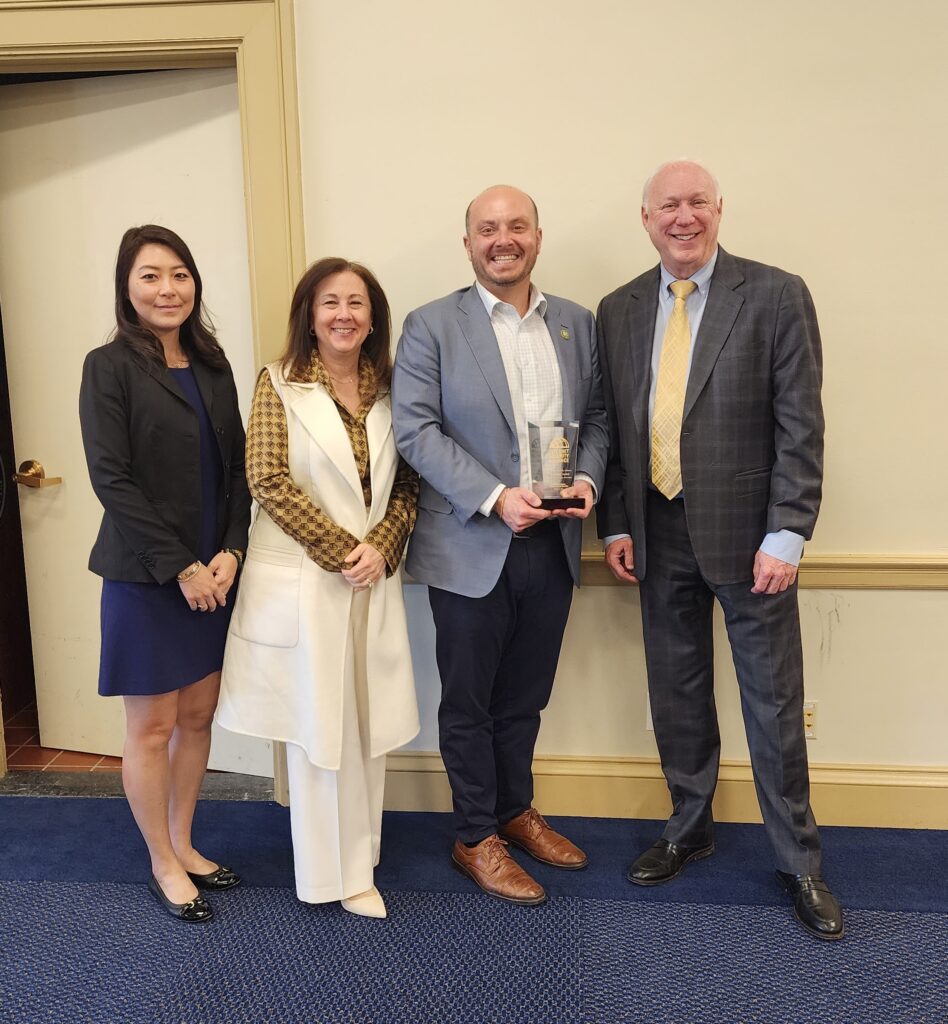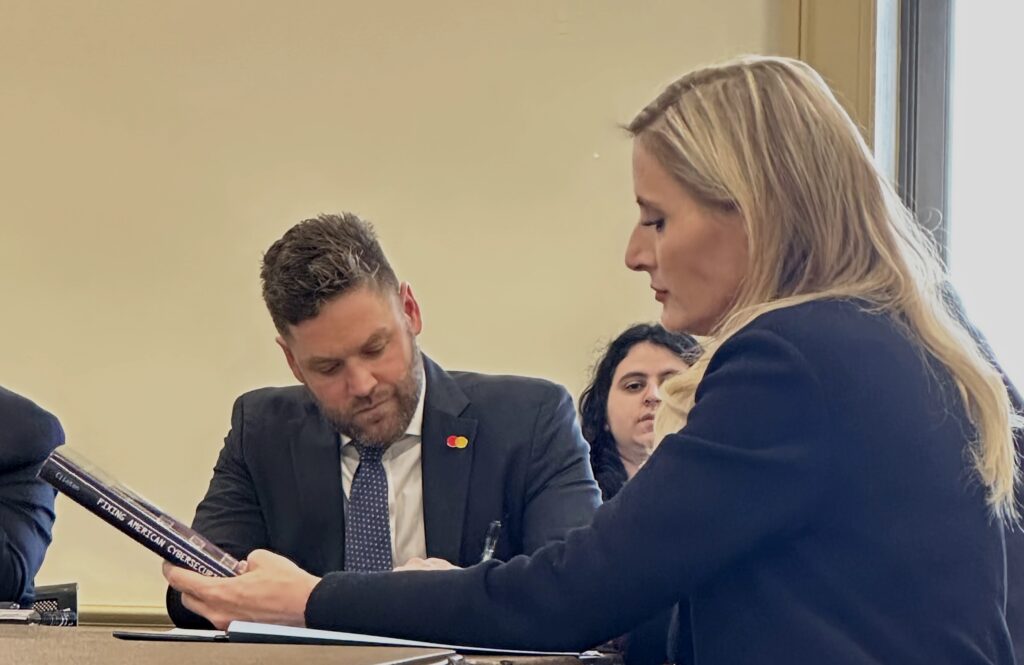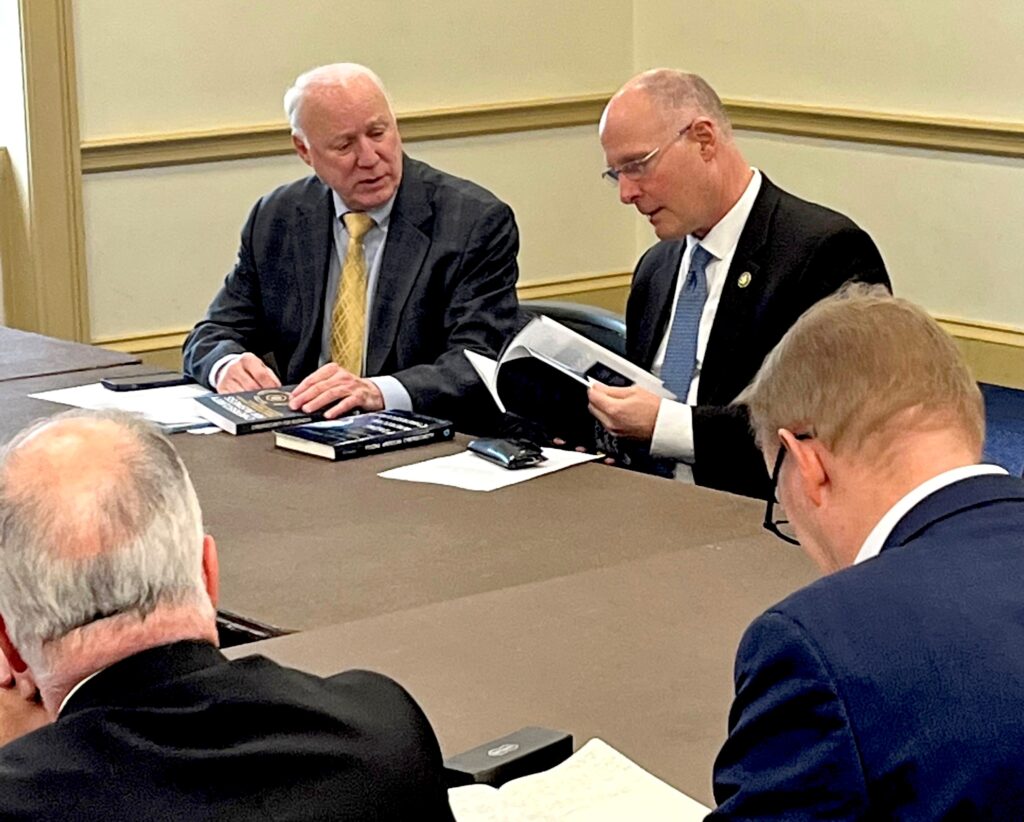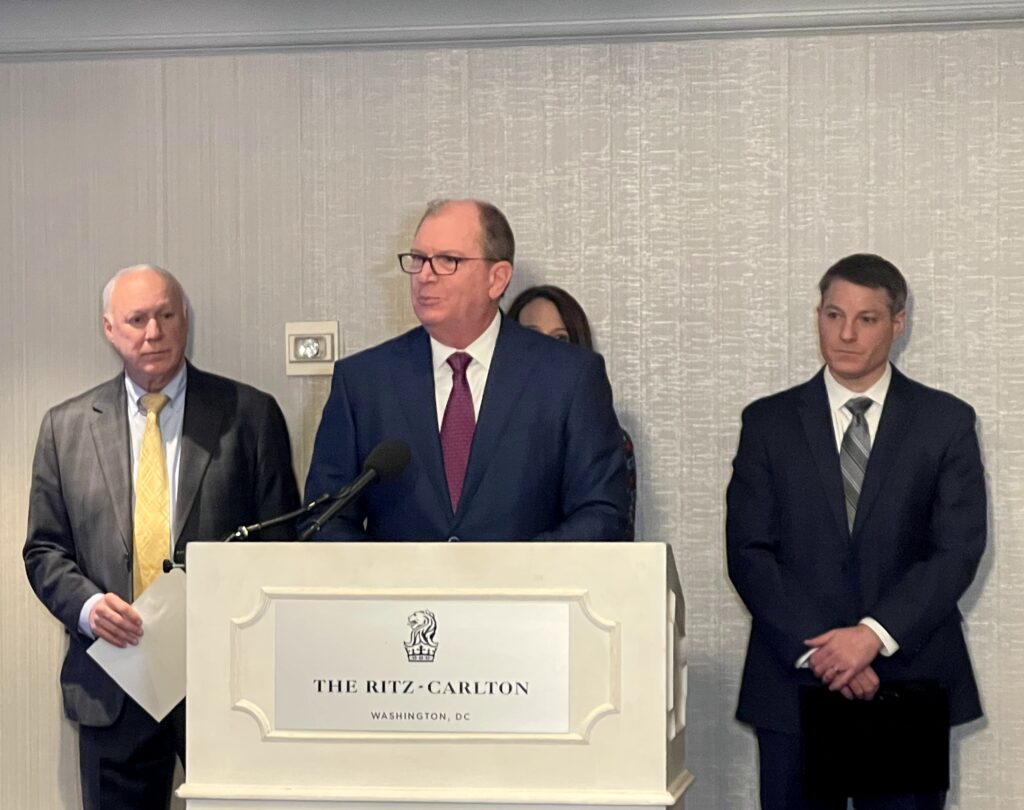 ISA BRINGS CYBER EXPERTS AND POLICY MAKERS TOGETHER
ISA BOARD ADVOCACY
ISA's approach to policy advocacy is unique in that it is spearheaded by regularly bringing the cyber experts on the ISA board of directors (often CISOs or similar corporate cyber experts—as opposed to DC-based lobbyists) into direct contact with senior policymakers.
The success of the ISA approach to advocacy is detailed in several locations on this site including Success Stories, Policy, and Annual Highlights.
ISA's twice yearly, in-person, board meetings typically feature multiple meetings with the chairs of cyber congressional committees from the House and Senate and senior cyber officials from the White House, the Department of Homeland Security and other government departments and agencies.
This model of advocacy is uniquely powerful because the experts on the ISA board—the people who do cybersecurity as their day job—are the very people senior policymakers want to meet with.
In addition to the depth of experience the ISA board brings directly into policy discussions, ISA provides a unique breadth of expertise. Senior officials meeting with the ISA board are briefed by experts representing virtually every critical sector of the economy.  Seeing this large group of experts – including many who compete in the marketplace – all supporting the same ISA policies provides a powerful impact not replicated by any other organization.
A special feature of ISA board advocacy are our twice-annual Board Salon dinners. These unique events bring the ISA board together for extended, off the record, candid, wine-and-food aided conversations with senior White House and congressional policymakers targeted specifically to cybersecurity topics of mutual interest.
Among the recent special guests at ISA's board Salon dinners have been  Representatives Mike Gallagher and Representative Jim Langevin in October 2019; Chris Hetner, former the Senior Advisor to the United States Securities and Exchange Commission (SEC) Chairman on Cybersecurity, in April 2019; and Chris Krebs, Director of the Department of Homeland Security's Cybersecurity and Infrastructure Security Agency (CISA), in October 2018. Senate Intelligence Committee Chair Richard Burr and Ranking Member Dianne Feinstein. Each of the White House Senior Advisors—Howard Schmidt, Melissa Hathaway, Michael Daniel—have been honored guest, as have former Homeland Security Secretary Michael Chertoff, House Armed Services Chairman Mac Thornberry (who also chaired the House Republican Cybersecurity Task Force), House Intelligence Committee Chair Mike Rogers, and many others.
ADDITIONAL ISA ADVOCACY

ISA staff, including ISA President Larry Clinton, are active and highly respected inside D.C. cybersecurity community (as well as internationally and in the private-sector enterprise space).
One testament to ISA's high profile is we were the only trade association included in the briefings on cybersecurity at the Republican National Convention in Cleveland in 2016. Delegates received advance copies of The Cybersecurity Social Contract; Implementing a Market-Based Model for Cybersecurity.
ISA was also the first witness called by the House Republican Cybersecurity Task Force. The GOP task force adopted virtually all of ISA's recommendations.
ISA has testified before the Presidential Commission on Enhancing National Cybersecurity. The commission endorsed each of ISA's top 12 recommendations.

Since 2001, ISA has been asked to provide expert Congressional testimony 18 times.  ISA also is also actively Involved in providing comments and filings.
In addition, ISA is actively involved in numerous public-private partnerships including the IT-Sector Coordinating Council and the Communication Sector Coordinating Council, the Cross Sector Cyber Security Working Group, the Partnership for Critical Infrastructure Security and others. ISA co-chairs the IT SCC's Policy Leadership Working Group, which has developed a white paper on the Trump Administration's "Collective Security" approach to cybersecurity. Much of that work was also incorporated into the Trump Administration's report on "botnets."