The ISA and the European Confederation of Boards Association (ecoDa) announce the publication of a cyber risk handbook for European Boards of Directors. The handbook may be downloaded here. ISA and ecoda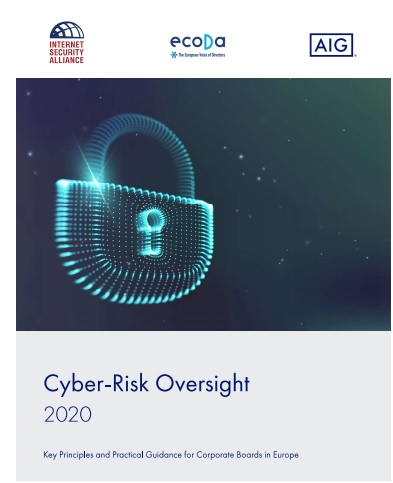 On September 27, 2019 the ISA and OAS announced publication of the first edition of the Cyber Risk Handbook for Latin American Boards of Directors in Spanish, Portuguese and English. These handbooks were developed in partnership with the OAS and included workshops and webinars to adapt the handbooks for use by Latin American boards of directors.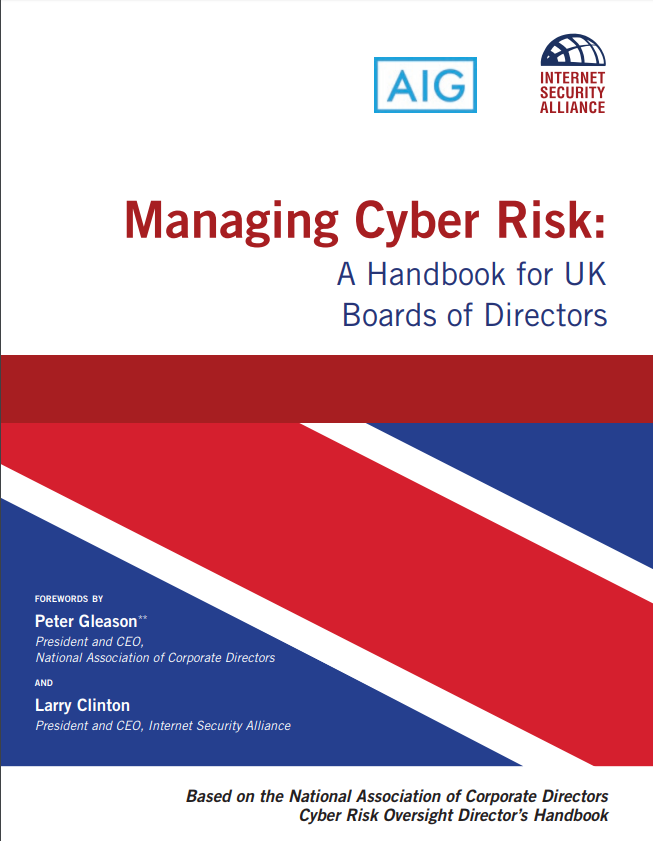 In 2018, the Internet Security Alliance published the first editions of its "Managing Cyber Risk" handbooks for German and UK Boards of Directors. The handbooks were developed in partnership with American International Group, Inc. (AIG) and the Alliance for Cybersecurity (ACS), an affiliate of the German government's Federal Office of Information Security (BSI).
The new handbooks are based on the successful U.S. version of the Cyber-Risk Oversight Handbook, developed by the National Association of Corporate Directors and endorsed by the U.S. government. They were developed through a collaborative process including several international workshops.
"Cybersecurity is one of the most important issues any corporate board needs to address. This Handbook provides a coherent set of principles German boards can follow when considering cyber-risk as well as a set of pragmatic questions board members can use in conjunction with senior management."

– Arne Schönbohm, President, BSI
"The ISA under Larry Clinton's leadership in collaboration with the NACD have done it again. They have been at the forefront of crafting groundbreaking and practical cyber manuals especially aimed at the top of the house – boards, c-suites and executives — leading the effort to triangulate and design the best approaches to this relatively recent, pervasive, and constantly morphing and challenging risk and opportunity for organizations. Now, with the new international handbooks – designed, adapted and reformulated to address both the universal and specific aspects of cyber insecurity in the European context – ISA is once again demonstrating its leadership in this critical space."

– Andrea Bonime-Blanc, CEO of GEC Risk Advisory LLC, a participant in handbook development

The handbook is also available in German.

The Internet Security Alliance's new German edition of the Cyber-Risk Oversight Handbook will support industry leaders in protecting their companies' systems from these threats and help their organizations boost their overall cybersecurity posture.

– Hans-Wilhelm Dünn, General Secretary, Cyber-Security Council Germany

The new handbooks explain:

The legal landscape in the Germany, the UK, and the European Union
The acceptable cybersecurity standards used in Germany, the UK, and EU
The roles of key management
How to plan for and respond to cybersecurity incidents
How different board structures affect cyber-risk management

Handbook downloads

The handbooks are available to download free of charge as PDF files. Please fill out the form below to gain access to these downloads: